Our Campus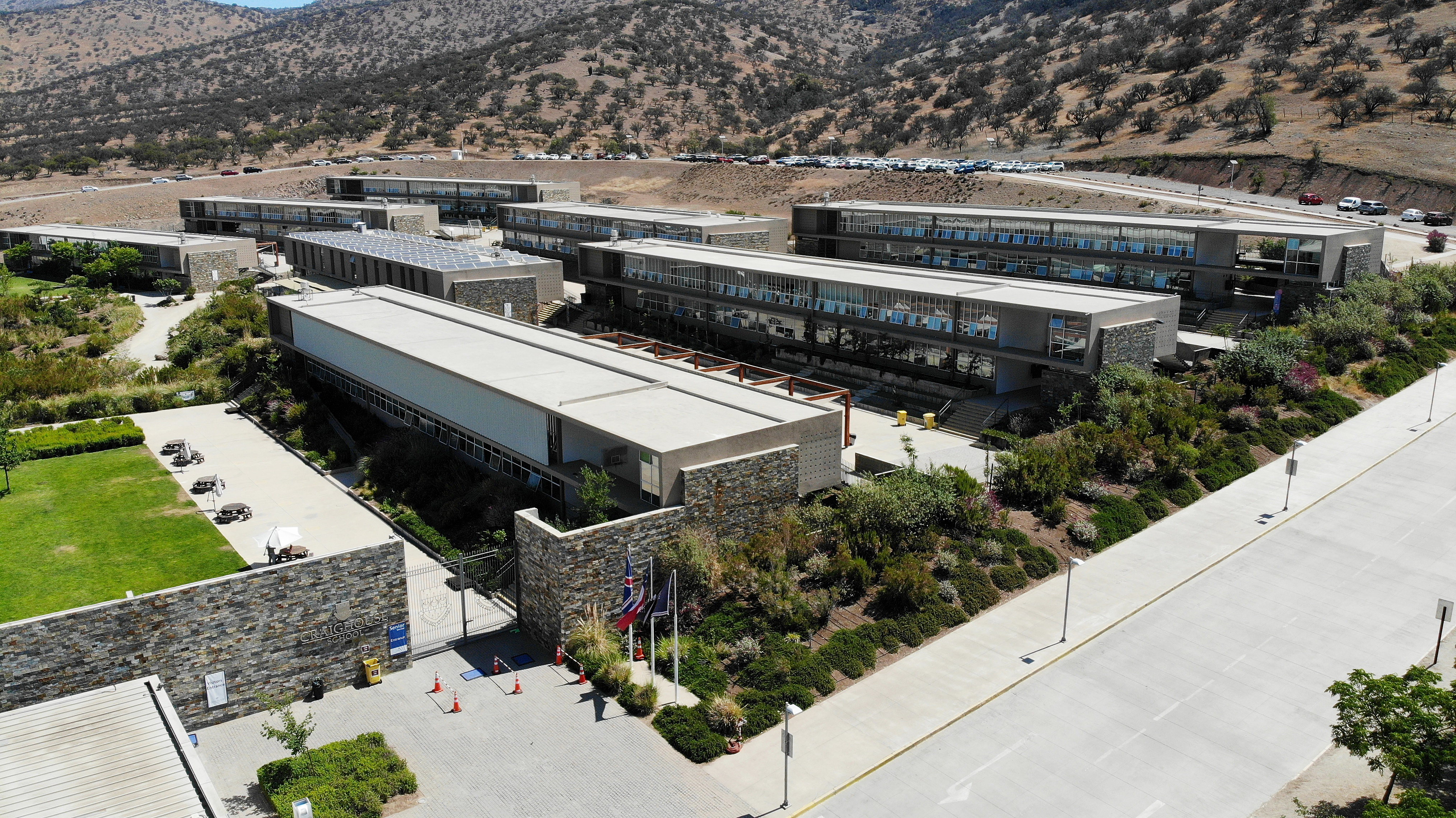 Our campus: infrastructure like no other in Chile
Situated in in 24 hectares of land and with over 29 thousand square metres of building space, Craighouse School has an infrastructure like no other in Chile and the region.
In order to implement our Educational Project, the campus is built in sections and areas, giving preference to spaces for academic excellence and learning, physical education and recreation; respecting nature, biodiversity and the environment; and safeguarding the security of the whole community.
The Primary Section—from Prekinder to Year 4— is located in over 8 thousand square metres and has 44 spacious, modern classrooms, three music rooms, two computer rooms, an inquiry centre, an exclusive dining hall and indoor and outdoor playgrounds for our pupils to have fun and socialise.
The Middle and Senior Sections—from Years 5 to 8 and 9 to 12, respectively—have over 4,400 square metres of built space each, with fifty classrooms and independent playgrounds. They also share a large inquiry centre, a spacious and modern dining hall, ten science labs, thirteen music rooms and a recording studio; a theatre room and a computer room, as well as three Visual Arts rooms and four Technology areas.
In order to respond to the medical needs of our pupils, we have two infirmaries, a permanent one which is fully equipped for treating trauma, and another one for patients with respiratory symptoms.
In order to develop physical activity, Craighouse School's sports areas feature two hockey fields—one water-based and illuminated and one sand-based—, four rugby fields—one of which is illuminated, three volleyball courts, ten fully-equipped changing rooms, and a quincho with a restaurant for the social gatherings of our community.
Additionally, as from 2021 Craighouse School has a mountain bike track as well as a pump track and skill zones covering a 1,500-square metre area.
At Craighouse School we firmly believe in protecting the environment and we are active agents in this respect. Therefore, in order to reduce our energy use and our carbon footprint, we have invested in renewable energies by installing over 110 solar panels on module 4. Regarding responsible and efficient use of water, we have three irrigation water tanks and two additional irrigation water accumulation and collection chambers.