IB World School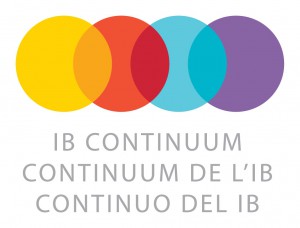 International Baccalaureate® (IB) programmes aim to develop inquiring, knowledgeable and caring young people who are motivated to succeed. They strive to develop students who will build a better world through intercultural understanding and respect.
The IB programmes encourage students of all ages to think critically and challenge assumptions, and to develop independently of government and national systems, incorporating quality practice from research and the global community of school. They also encourage students of all ages to consider both local and global contexts and develop multilingual students(http://www.ibo.org/benefits/why-the-ib-is-different/).
The Craighouse School Curriculum, implemented from Playgroup to Year 12, seeks to identify, facilitate and develop each pupil's potential. It also includes the contents of the national curriculum, implemented through the International Baccalaureate methodology in its three programmes:
Primary Years Programme (PYP)
Middle Years Programme (MYP)
Diploma Programme (DP)

This allows pupils to develop their knowledge, skills and talents in different areas, namely: language, mathematics, science, technology, humanities, arts and sports.
The International Baccalaureate programmes provide us with a platform for pupils to be truly engaged with their own learning as inquirers. The IB programmes aim to prepare children and young people to reflect on the consequences of knowledge and actions and in this way inspire them to do their best to improve the world.
Craighouse School began its affiliation with the International Baccalaureate in 1991 when the school became authorised to implement the Diploma Programme, a rigorous course of study leading to a recognised certification of excellence for high school pupils.
Since then, Craighouse School has become an IB World Continuum School having also earned approval to implement the PYP (Prekinder to Year 4) and MYP (Years 5 to 9).
Together with the Craighouse Formative Curriculum, the Academic Curriculum aims to develop the pupils' ability to express emotions, develop critical and reflective thinking, personal autonomy, responsibility and self-esteem.
The Diploma is also widely recognised abroad. An increasing number of our pupils are using the IB Diploma to apply to prestigious universities around the world.
In Chile, the IB Diploma is becoming another tool for accessing Chilean universities. Today, 20 Chilean universities offer this possibility for some of their courses( http://achbi.cl/convenios):
Universidad Adolfo Ibáñez
Universidad de Los Andes
Universidad Federico Santa María
Universidad Andrés Bello
Universidad Diego Portales
Universidad del Desarrollo
Universidad de Concepción
Universidad Austral de Chile
Universidad del Bío–Bío (Concepción)
Universidad Gabriela Mistral
Universidad San Sebastián