Formative Area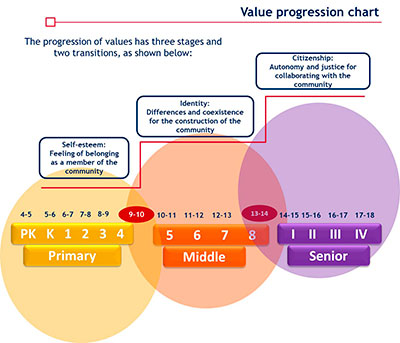 Together with the family, Craighouse School plays a central role in pupils' education as well balanced people, contributing to their emotional, social and ethical development.
This very important objective is part of every pupil's life at school and strongly promoted on a daily basis through Craighouse School values. In this way, we help our pupils to reflect on and internalise the role and responsibility they have with themselves and with the communities to which they belong.
Our school's Formative Curriculum is implemented from Playgroup to Year 12 through the following strands: convivencia escolar and leadership, emotional development and sexuality, addiction prevention, support to learning and vocational guidance.
As part of the Formative educational proposal and in line with our philosophy of respect for diversity and open-mindedness, Craighouse School also offers religious education with lessons for the Catholic, Jewish and Protestant faiths and a strong emphasis on education for peace.