Educational Project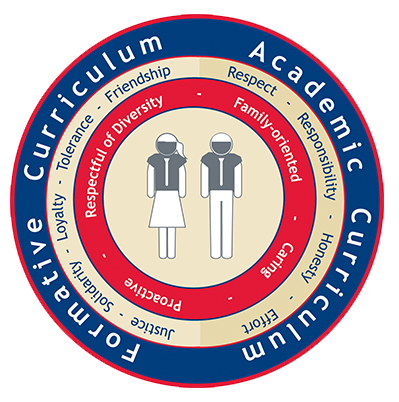 Craighouse School is a bilingual, co-educational school with Chilean and British traditions. We warmly welcome families, value open-mindedness, appreciate cultural, religious and social diversity, and promote teamwork. Our family oriented Educational Project fully integrates the academic and formative areas so that each pupil develops her/his full potential as a person.
The Educational Project sets out the philosophy and directives for the exercise and fulfilment of the School's aims and objectives. It is a foundational document insofar as it concerns the School's educational policies and practices and, as such, should be considered a beacon to be used for the alignment of future policies and decision-making within Craighouse School.
The school's aim is to provide an education that offers each of our pupils and community members the opportunity to achieve their best and develop their personal interests, considering the individuality and educational needs of each one of them. As an institution Craighouse School is committed to offering high-quality academic and formative standards as well as outstanding achievements in all other endeavours our pupils undertake, both individually and collectively. Our role is to support pupils in their process of personal growth and education, providing models that will help them face this challenge so that they may all access, take part in, and make progress in the teaching-learning process.
Our Educational Project is based on the values which inspired our founders and constitute the basis of school life at Craighouse School. These values are the principles that govern the relationships amongst pupils, teachers, parents and staff. As a school we are committed to ensuring that all our actions are guided by the following values: respect, honesty, responsibility, effort, tolerance, loyalty, friendship, justice and solidarity.
The traits that uphold and inspire our Educational Project are described below.