Admissions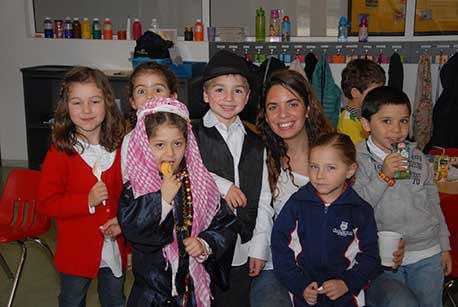 We would like to extend a warm welcome to all those families applying with their children to Craighouse School.
Families hold the greatest responsibility in the education of their children. When a family joins the Craighouse School community, they are expected to adhere to the set of values promoted by the school and to its four pillars (respectful of diversity, family-oriented, caring and proactive), to commit themselves to strengthen the values at home and promote the institutional pillars, and to take an active role in their child's education and actively support the Educational Project, their policies, programmes and School Life Guide.
We encourage parents to create a stimulating home environment that will help to enrich their child's intellectual, spiritual and cultural development. In these areas, parents can greatly aid their children; for example, by reading to them on a regular basis, by asking questions or listening to their children's questions and thinking about alternative answers to them. Perhaps most generally, parents educate their children by exposing them to a diversity of experiences of the world around them.
Other helpful ways of maintaining a healthy parent-child relationship are being mindful of each child's individual nature, recognising each child's achievements, and identifying potential problems and taking timely action to resolve them. We believe it is essential for parents to set limits consistent with each child's personality and age.